Thoughts on Finland's Strongest Man and upcoming competitions.
Thought i would write this after the competition got shown in Finnish tv. I'm not going to go into too much detail but all in all the competition didn't quite go as i expected it would. I knew i needed to do good in Conan's wheel in order to have a chance at winning and i just didn't do good enough on that event.
Last year i only managed to walk 1 lap with it and this year i got 2 so i guess that is an improvement. I just wish the weight on Conan would be higher as we were told it would be 230kg and it ended up being 200kg on hands which doesnt really make a difference for us heavier guys but it certainly does make a difference for the lighter and more fit guys.
This just made me more motivated than ever and if last year gave me alot to think about my training, well lets just say that this competition made me rethink alot of the things that i do in training. I already got my sights on Finland's Strongest Man 2018.. I'm coming for you.
The End results for the competition were
1. Niko Vesterinen
2. Jesse Matilainen
3. Martti Harjapää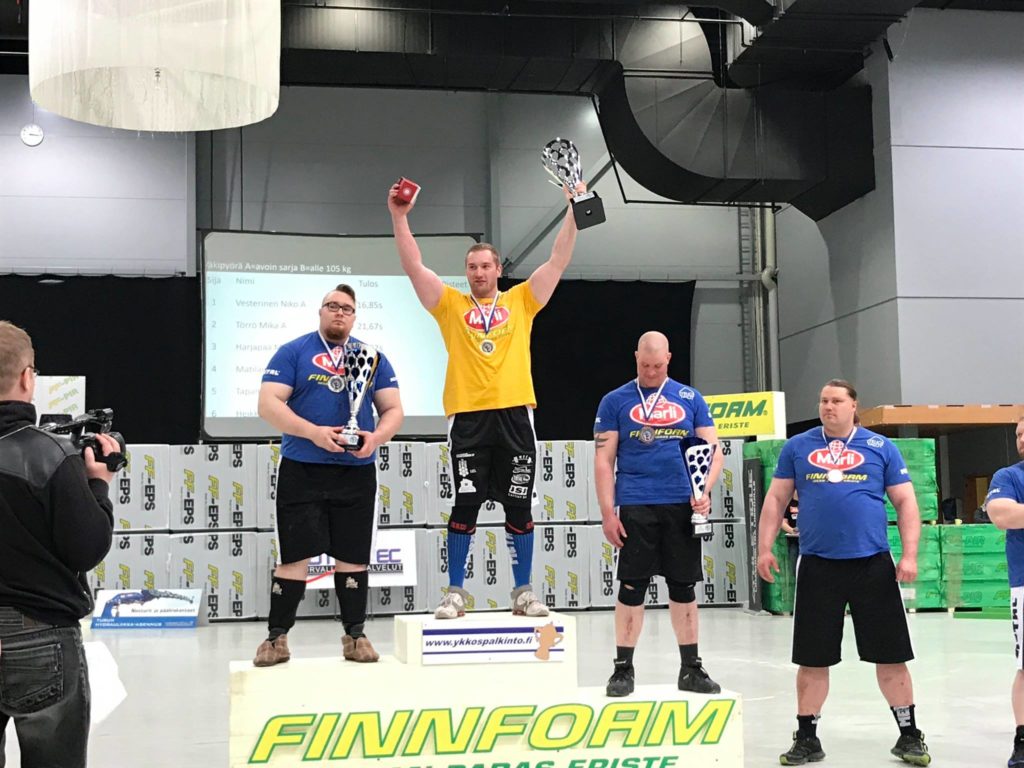 The next competition that im really looking forward to is in Imatra. They seem to have the heaviest competition in Finland by FAR each year. Only competition that has been heavier probably was the METAL strongman open last year. This year we have some of the toughest lineups i've ever competed in so i am really looking forward to see how well i do there.
The other competition that i am excited to be a part of is in Lohja. Before the competition we are treated with a seminar from the man himself 4x WSM Zydrunas Savickas and he is also the head referee for the competition so i am REALLY looking forward to meeting him.
The dates for my upcoming competitions are as followed :
Merikarvia 17.6
Imatra 1.7
Lohja 22.7
There may still be some competitions in August if i get the chance to compete there but i will write about that when i know a little bit more.