Hello all powerlifters and powerlifting fans.
We organize the WPC Powerlifting, Bench Press and Deadlift World Championships on 6-10 November 2019 in Lahti Finland.
The venue is great Lahti Sports and Fair Centre. The location of the Lahti is exellent, only about 1 hour train travel from Helsinki airport.
You all are welcome!
Regards
METAL SPORT
Año and Minna Turtiainen
gometal@gometal.com
---
2019 WPC Worlds T-shirts are available. You can make the order »HERE
---
Accommodation 1


Hotel Scandic Lahti City
Address: Kauppakatu 10, 15140 Lahti Finland
Tel: +358 3 41081624
email: lahticity@scandichotels.com

Booking code: BVO1061119
Please book from »HERE

Price
98 € one person room / night
118 € two person room / night
The price include
– A hearty Finnish breakfast
– Free wifi
---
Accommodation 2


GreenStar Hotel Lahti
Address: Vesijärvenkatu 1, 15100 Lahti Finland
Tel: +358 10 4239392
email: lahti@greenstar.fi

Booking code: MM-KILPAILU
Please book from »HERE

Price
90 € one – two person room / night (without breakfast)
98 € one person room / night (include breakfast)
106 € two person room / night (include breakfast)
9 € one person breakfast
---
Venue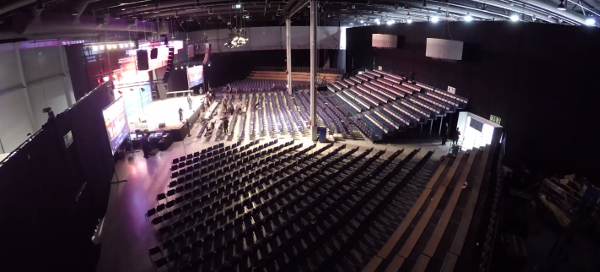 Lahti Sports and Fair Centre
Address: Salpausselänkatu 7, 15110 Lahti Finland
---
SCHEDULE
Day 1) Thursday 7th Nov, start time 9:00AM
Platform 1
Raw Powerlifting
– all age and weight classes, women and men
Platform 2
Raw bench + raw deadlift
– teens, juniors, all weight classes, women and men – master women, all weight classes
WEIGH-IN TIME
6th Nov 9:00AM – 12:00PM or 5:00PM – 6:00PM
Day 2) Friday 8th Nov, start time 9:00AM
Platform 1
Equipment Powerlifting
– all age and weight classes, women and men
Platform 2
Raw bench + raw deadlift
– master men, all weight classes
WEIGH-IN TIME
7th Nov 9:00AM – 12:00PM or 5:00PM – 6:00PM
Day 3) Saturday 9th Nov, start time 9:00AM
Platform 1
Classic Raw Powerlifting
– junior + open, women and men
Platform 2
Equipment bench + equipment deadlift
– all age and weight classes, women and men
WEIGH-IN TIME
8th Nov 9:00AM – 12:00PM or 5:00PM – 6:00PM
Day 4) Sunday 10th Nov, start time 9:00AM
Platform 1
Classic Raw Powerlifting
– teens + masters, women and men
Platform 2
Raw bench + raw deadlift
– open, all weight classes, women and men
WEIGH-IN TIME
9th Nov 9:00AM – 12:00PM or 5:00PM – 6:00PM
---
ENTRIES
AS ATTACHED THE ENTRY FORM.
DEAR WPC COUNTRY HEADS, PLEASE FILL IN THE ENTRY FORM AND SEND IT TO gometal@gometal.com
»TEAM ROSTER (pdf)
»TEAM ROSTER (docx)
________________________________________
ENTRY FEE
$100 or 90€, ALL ADDITIONAL CATEGORIES + $55 or 50€ (INCLUDE TAXES 10%)
ABSOLUTELY NO REFUND
ALL FUNDS IN EUROS
________________________________________
PAYMENT INFORMATION
BANK DETAILS
NAME OF THE BANK
NORDEA
ADDRESS OF THE BANK
ALEKSANTERINKATU
00100 HELSINKI
FINLAND
ACCOUNT HOLDER´S NAME
GOMETAL OY
ACCOUNT NUMBER
FI1617993000002359
SWIFT CODE
NDEAFIHH
ACCOUNT HOLDER´S ADDRESS
TEHTAANTIE 10
51900 JUVA
FINLAND
________________________________________
DEADLINE
30th SEPTEMBER (FOR ENTRIES AND FEES)
________________________________________
LATE ENTRIES
ENTRIES ACCEPTED AFTER THE DEADLINE BY SPECIAL PERMISION ONLY
LATE ENTRIES + 30€
---